Quilting Retreats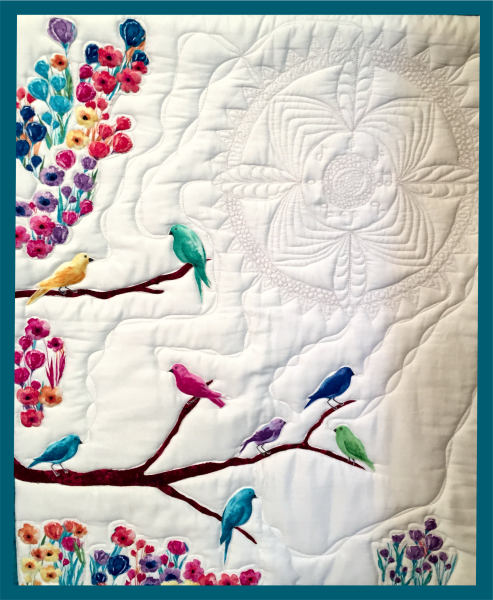 Design by Intuitive Stitches
Weekend Getaway: Eunice loves gathering new quilters on weekends to sew together. Right now if you are interested in the Gypsy Wife Quilt design, contact us to discuss details. 
Mountain Retreat: This event is a spin on a mystery quilts, bring materials you need for about a 36" square quilt(what you are emtionaly drawn to bring). Utilizing a landscape techniques we put our pictures and photos on cloth. Of this 3 day weekend event, the first day is our photographing day, we get taught methods of capturing the spirit of place. The remaining days are put into creating your master piece. 
Quilt Circle

"Quilting Slow"
The old fashion quilting bee or circle is something that is getting lost because of the Long Arm Quilting industry. As a little girl I remember having fun and being taught by my Grandmother the old art of hand stitching. This is something to enjoy and experience, the "slow quilt movement" is something that Eunice honors and cherishes. Eunice's Grandmother ensured by the time she was 14 that she had her own signature quilt design. She taught her how to adapt the design to various sizes of quilts.
In honor of this old fashion tradition we promote and annual event. This event has many benefits including comradery, friendship, the discussion of many topics, emotional support and sometimes even healing. Often the quilt leads us down the path that is necessary. Everyone should experience this old fashion togetherness. 
Time: TBA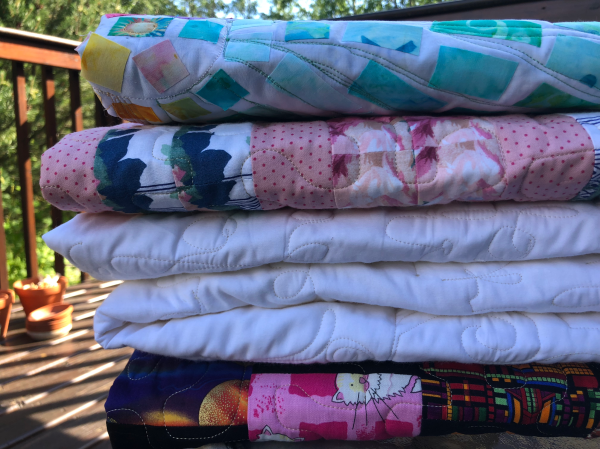 Individual Creativity Coaching 
Are you new to quilting? Get together with Eunice Beckett, the Cloth Art Expressionist. Discuss your next quilting project with her on how to create the most beautiful designed quilts from this expert. Let the creative juices flow and the creative process unfold to create your individual master pieces. The quilting industry can narrow the creative expression, come learn your creating style that is specific to you.  
Contact Intuitive Stitches for more details.